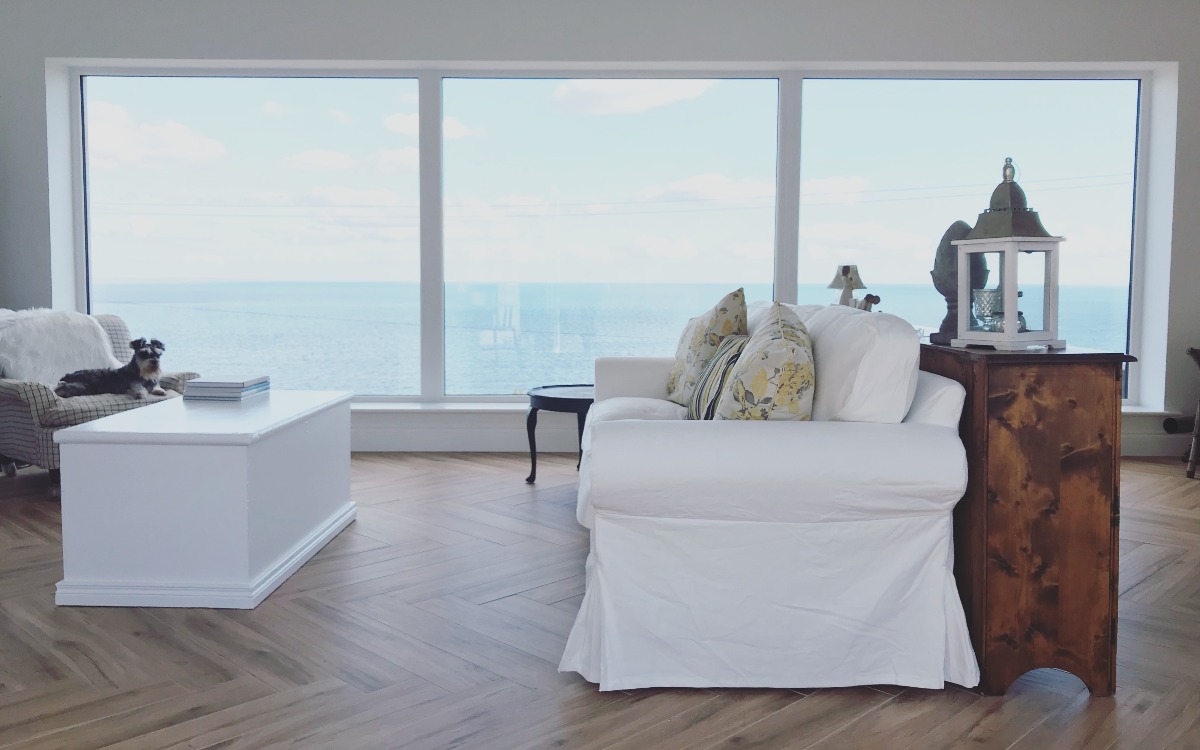 While it's currently Autumn, you can count on winter creeping up soon. In fact, depending on where you're living, you may have already begun to deal with snow, frost, or ice. It's important to keep up with your home and add to the changes based on the season. While yes, it's fun to give a bedroom makeover to complement the season, it's also vital to take a look at the exterior of your home too.
This is going to protect against those cold icy winter nights. So, it's important to look into ways to get your home winter-ready. So, here is everything you need to know about prepping your home's exterior for the winter!
Why You Should Prepare Your Home's Exterior this Season
In order to make your home look good, it is important that you prepare the exterior of your property. This includes making sure that all the plants are trimmed, ensuring all the windows and doors are clean, and making sure that your house looks well-maintained.
What about the winter?
What about protecting it?
Yes, you should get your home prepared for looking nice in the colder months, but it still needs to be protected. While preparing for winter is not an easy task by any means, there are plenty of benefits to doing so. For starters, you're preventing any potential damage that the weather could cause.
Check your gutters and clean those before winter
The gutters are the most important part of your home's exterior. They collect rainwater, snow melt, and debris from trees and shrubs to help keep your home's foundation dry. Gutters are a major concern for homeowners; you need to have clean gutters.
They can get clogged with leaves and other debris, especially during the fall season. They should be cleaned and inspected regularly to avoid these problems. The key to healthy gutters is to make sure that they are clean and free of clogs.
Gutters should be cleaned out once per year
Gutters should be cleaned out before the first snowfall
Gutters should be cleaned out if there are a lot of leaves or debris in them
Seal all cracks in your foundation before winter arrives
When it comes to winter, there is no room for mistakes. It is important to seal all cracks in your foundation before the snow falls. Otherwise, the cold will enter through these cracks. Sealing the foundation cracks can be done in a variety of ways.
Some people use a mixture of mortar and grout, while others use epoxy sealant. The choice is up to you because each solution has its own benefits and drawbacks. This is something that you should do during the warmer months.
Install a drainage system
In the winter, ice and snow build up on sidewalks and driveways, which leads to slippery conditions for pedestrians. This is a common issue that can be remedied with a drainage system.
With this in mind, it's important to consider these factors when choosing the right drainage system for your property:
The size of your property
The slope of the property
Your budget
If there isn't that much rain or snow in the winter months, then you may not have to worry. This is especially more apparent to those who live in a warmer climate.
Got Something to Add?
Share your top tips to getting your home winter ready in the comments section below.