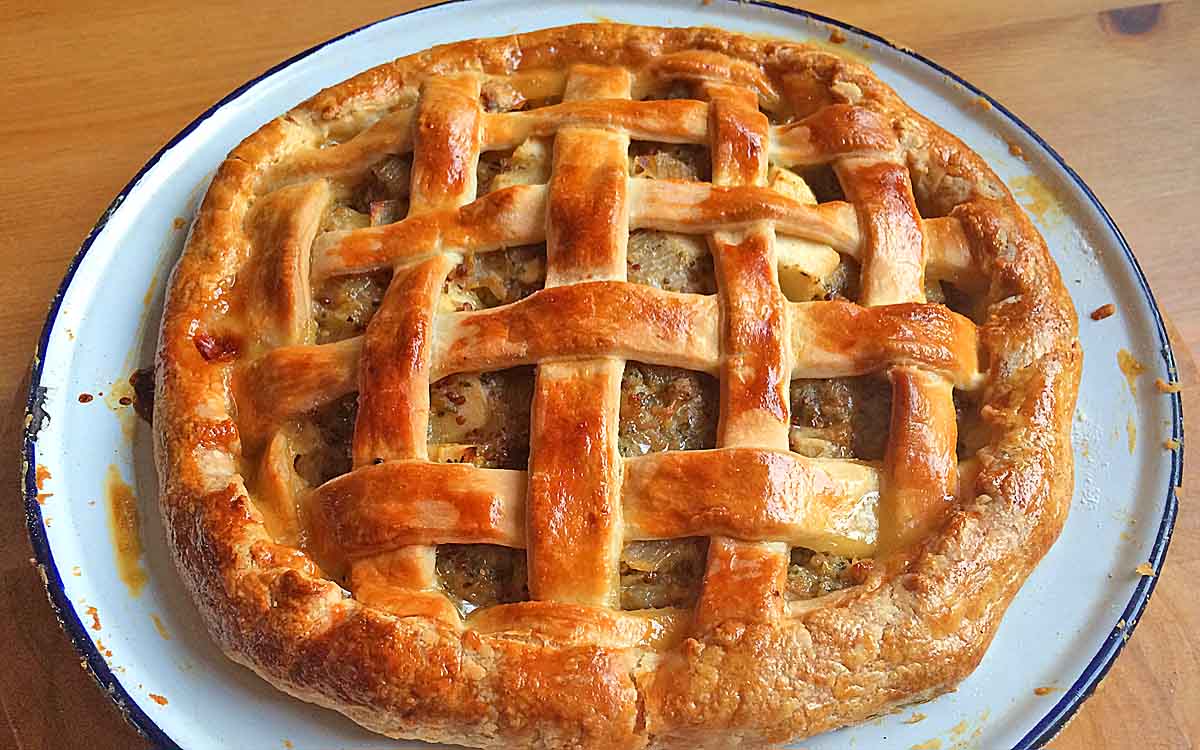 Time is a luxury for many parents. If you're always on the go, or you feel like you're chasing your tail, time-saving solutions can be a godsend. In this guide, we'll explore some easy ways you can make planning your weekly menu simple, quick and stress-free.
Search For Quick Recipes
One of the best ways to save time in the kitchen without missing out on healthy, tasty meals is to search for quick, straightforward recipes. You can use the Internet or buy books that contain 15 or 30-minute recipes, enabling you to rustle up a nutritious feast in no time.
When you search online, you can filter results according to your ingredients, the type of meal you're looking for and the time you have available. Cooking with fresh ingredients, for example, fresh pasta, can also save you time and effort.
Plan Each Meal
Meal planning is an easy, effective way to save time and money. Before you write a shopping list, explore recipes, talk to your partner and kids about what they would like to eat in the coming week and check the calendar to see what's coming up.
Write down the ingredients you need for the dishes you've chosen and work out a schedule. If you're finishing late, or your children have activities that run into the evening, for example, you can choose something to prepare in minutes or heat up a meal you've cooked and then frozen.
Shop Online
Online shopping has become the norm for many of us during the pandemic. Shopping online is safer than going into stores at the moment, but it also saves a lot of time and energy for busy parents with hectic diaries.
One of the best things about doing your shopping online is the option to explore hundreds of websites that sell all kinds of edible delights or tasty beverages. In addition to the major supermarkets where you might buy the bulk of your groceries, you can discover brands and sites like Pebble and Pine, which specialise in different types of food and drink.
Nowadays, you can use apps to save lists, repeat orders, book a slot or make a payment at the touch of a button. You can also choose to have your order delivered, which means no getting stuck in traffic or trying to persuade the kids that the supermarket is a fun place to be.
Batch Cook
Batch cooking is a great idea for mums and dads who don't have time to spend hours cooking in the evenings but appreciate hearty, home-cooked food. With batch cooking, you produce large quantities of food and then freeze individual portions.
You could cook at the weekends or on a day off and then defrost and heat your meals later in the week. Good examples of dishes include cottage pie, chilli, casseroles and stews, and ratatouille.
Get The Kids Involved
There's nothing more frustrating at the end of a busy day than your children point blank refusing to eat the meal you've slaved over. Some children will eat everything, but many are quite fussy, and this can lead to friction at mealtimes.
Getting the kids involved in menu planning is an excellent way to encourage them to take an interest in food and to ensure you have meals in your plans that appeal to everyone. If you tend to have battles over eating greens, look for ideas for fun ways to present food online.
You can also blend and add extra vegetables, such as onions, peppers, carrots, mushrooms and aubergine, to soups and sauces without your kids knowing to increase their vegetable intake.
Make Use of Leftovers
More and more of us are embarking upon a mission to reduce waste and do our bit to protect the planet. Using leftovers is a brilliant way to make the most of the ingredients you buy and save time in the kitchen.
There's nothing wrong with eating the same meal twice in one week from time to time or repurposing leftover morsels to create a new dish. If you get into the habit of using everything you buy, you can also save a huge amount of money.
Raising healthy kids is the ultimate goal for every parent. Our diets play a crucial role in promoting health and wellbeing.
If you're keen to provide your children with tasty, nutritious meals but you don't have hours available to cook every evening, hopefully, this guide will help you make planning your weekly menu and rustling up healthy, delicious dishes a breeze.
Got Something to Add?
What are your tips for family meal prep? Share them with us in the comments below.
Until next time, happy prepping.
Helen, Nial and Lewis.