Picture this horrific scene for a moment. You come home and see little balls of padding in the corridor leading to the living room. You peer in and see more and more padding everywhere. You step in and see that your beloved dog has chewed up your sofa and practically ruined it.
Now this isn't a common occurrence for us but having a small dog and a small child, we've come across our fair share of accidents on our sofa over the past few years.
Sometimes these things are simply unavoidable and accidents will happen. Your pets or kids don't mean anything by it, it just comes with the furniture so to speak. Here are 3 sofa types to consider if you have pets and kids.
The modern classic
Corner sofas are incredibly popular in the modern day and age. They are very spacious but they are simple in design. They have long clean lines, with flat cushions and a variety of finishes, although leather is popular when it comes to the classic look.
A corner sofa is usually made out of great material and because of its size it will be in the upper echelon of sofa prices. The advantages that a corner sofa has far outweigh the negatives.
There is more space for visitors to your home, and as owners of a corner sofa we can vouch for their comfort – plenty of space for us to lie across the two ends and watch Lewis and Bailey play in the living room 🙂
The family classic
If the corner sofa is the high end decor piece, then the modular and or sectional sofa is the family workhorse. It's just as large but is designed in a half circle or half square shape. Everyone in the family can sit around but have their own space.
This sofa is usually large and in different sections which is why the name is as such. It's quite difficult to transport these types of sofas and companies will almost never be able to deliver your product the same day. It simply takes up too much room and is only able to be made one trip at a time.
However, if you do need your new sofa urgently, choose specialist same day couriers. We used couriers a lot when building our new home as sometimes you just need something to arrive as quickly as you can get it!
The round arm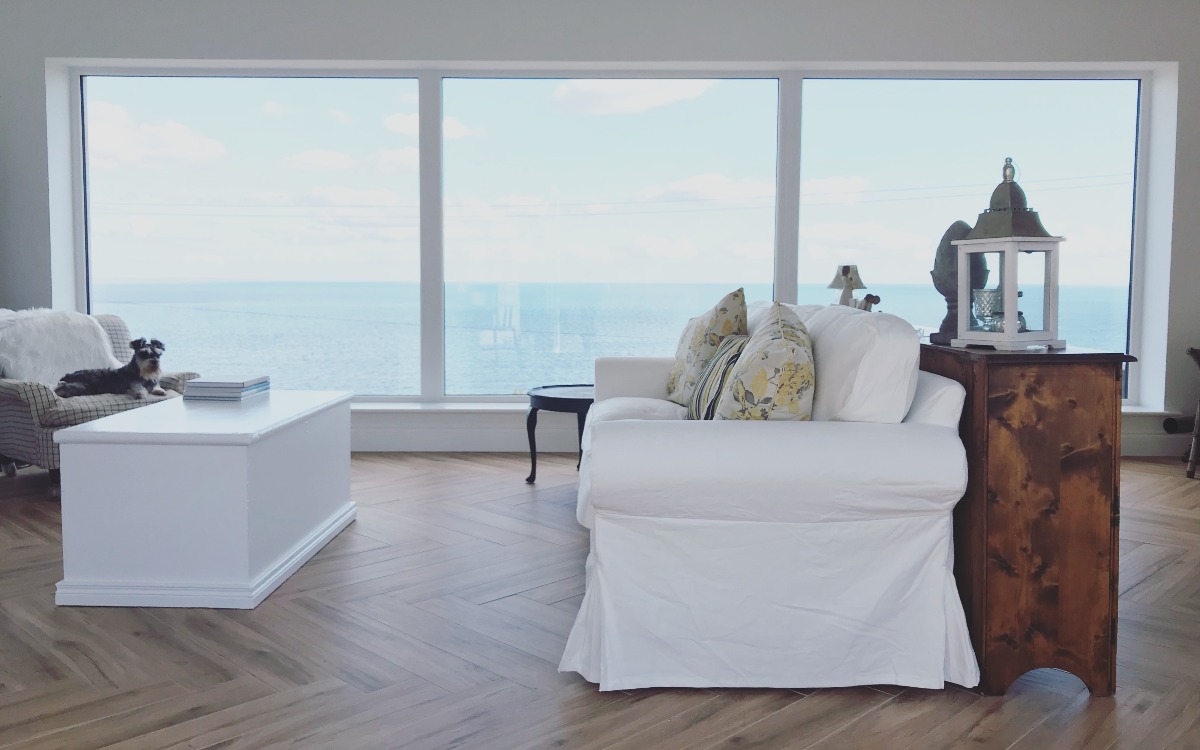 This sofa design has been around so long that you probably already know it. The round arm sofa is what you used to have at grandma's house. Comfortable and padded pretty much everywhere. You can sink into it and not want to get up.
The round arm is padded making it more comfortable to lean on. It is usually a smaller sofa that fits two people relatively comfortable, and is a good choice for a snug or den.
What is Your Sofa of Choice?
The sofa is the key furniture of any home. When you need an urgent replacement for it for any reason, you might want to consider these three styles that are tried and tested.
Until next time, thanks for reading.
Helen, Nial and Lewis