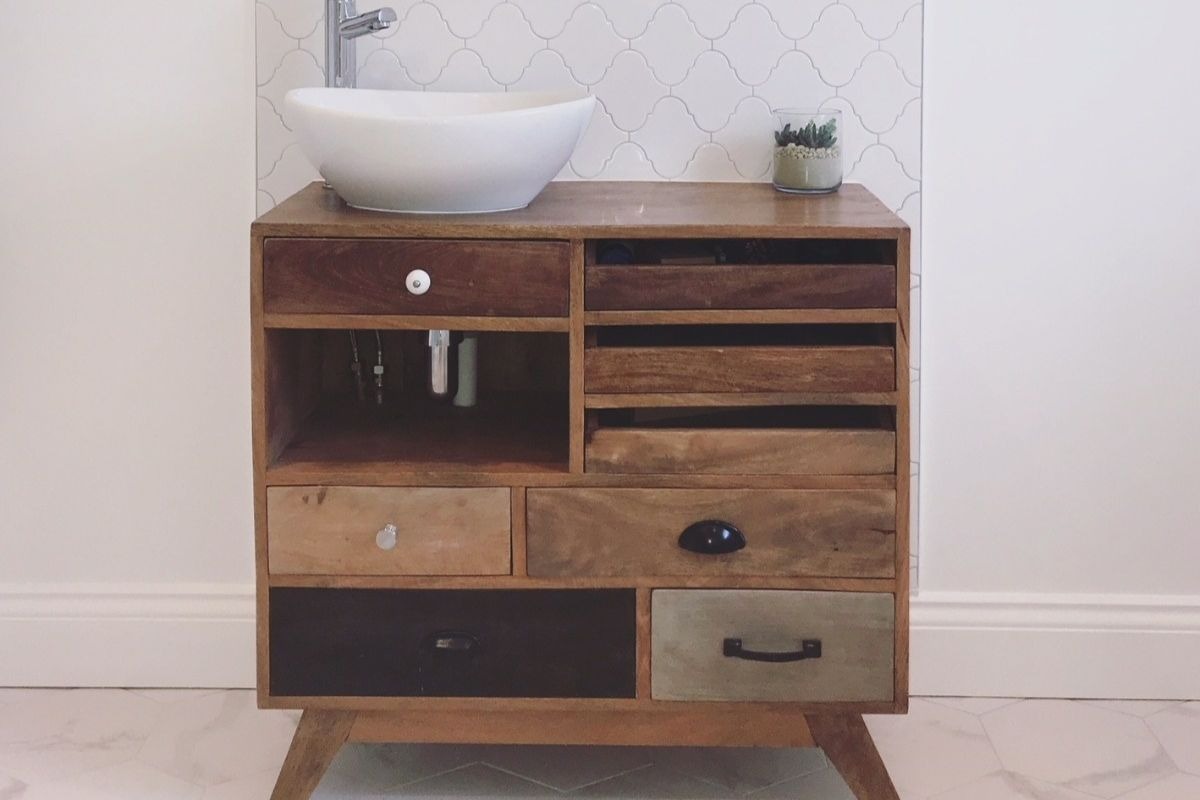 Retro décor is very popular, even if it is just one or two pieces included in a room.  Modern spaces and furniture mix well with things such as hanging chairs, vintage globes and teak units. They can add character to a room and mixing them in with all styles can give a space a real touch of class. Here are six retro styles to consider for your home.
6 Retro Styles to Take Inspiration From
Black And White Floor Tiles
Black and white floor tiles placed alternatively to each other are reminiscent of vintage kitchens from days gone by and will definitely give a retro feel. If you don't want to go with black and white tiles all over your floor, consider using them on your kitchen wall to make a feature splashboard or retro border.
Telephone Tables
While we don't have one of these in our own home (we only have mobiles), a telephone table is part of the furniture in our parents home, and a rather fashionable interior.  Put one in your hallway to give the entrance to your home a retro feel.
Brick Fireplaces
The fireplace is the focal point of many homes, and one way of making a real statement and adding a retro feel is to go with a brick fireplace. Indeed, fireplaces constructed from reclaimed bricks can work really well in homes, and this was a style we had in our old home. We've since updated this (well, sort of) with a 100-year-old reclaimed slate fireplace.
Revolving Globes
This was something that would be found in homes, shops, schools, libraries and many other places. It was before the days of Google Earth and other online resources that let you view the earth and for many was a useful reference point for countries of the world. You can still find such items in many second-hand furniture or antique shops, while some can also double up as a storage facility for booze.
Record Players
They do say that vinyl records are coming back into fashion and certainly some of the giants in the music industry such as Sony, have announced they will be making them once more. Back in the day though, they were the only way to listen to the latest releases, unless you happen to turn the radio on at the right time.
New Furniture With The Retro Look
If you do not want to go scouring second-hand shops, antique shops or market for retro pieces, you can now buy modern furniture that has the retro look.  There are companies that are making tables, sofas and many other pieces so that they look as though they are from the 1950s.
Got Something to Add?
Are you a fan of retro furniture items for your home? Let us know your favourites by commenting below.
Until next time, thanks for reading.
Helen, Nial and Lewis