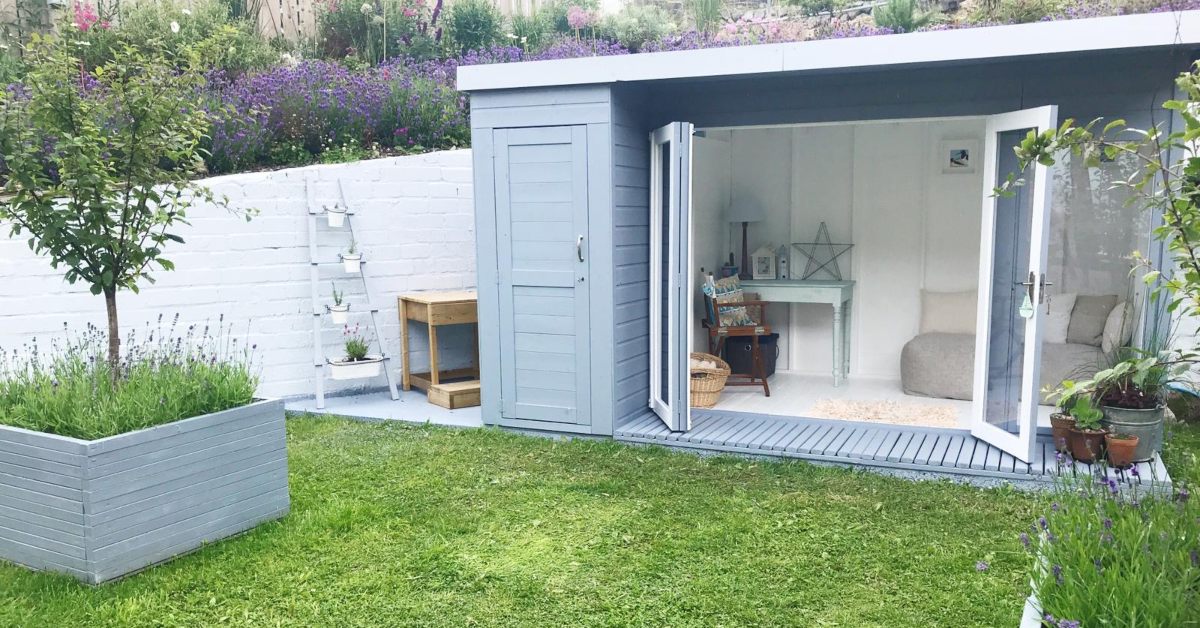 If you are lucky enough to own a property with a garden, you will likely want to spend as much time enjoying this space as possible, especially in the warmer summer months. However, there are several things you can do to your garden area to make it an enjoyable place all year round. Here are several top things to do if you want to enjoy your garden all year round.
Levelling out your garden
Regardless of how big your garden is, or what you have used to cover it, having an uneven surface to walk on can make any location unenjoyable. If you notice that you keep misstepping, tripping up, or feeling generally off-balance in your garden, it may be due to the fact that it is uneven.
A simple fix for this is to get your garden levelled correctly. If you have enough time and energy this is a rewarding DIY project with very little skill or knowledge required. However, if there are any reasons as to why you cannot complete this task, most gardening and groundwork companies or contractors will be able to provide this service.
Garden drainage
In the wetter months, especially throughout autumn and winter, you may find that your garden is susceptible to flooding, making it muddy, wet, and generally unpleasant to be out in.
This could be due to several reasons. It could be that there simply isn't adequate drainage in your garden, the topsoil and grass that you walk on may be too compacted, or if you have recently had an astroturf lawn installed there may be an issue with the amount of aggregates laid out under the roll of astroturf.
To fix all of these issues, it is simply a case of finding out what is causing the issue and then implementing a relevant drainage solution. This way, although your garden will still get wet during the rainy seasons, it should aid in the reduction of flooding, mud, and puddles, allowing you to walk around and enjoy your garden.
Outdoor buildings and storage
Something to consider is whether or not an outdoor structure in your garden could be a suitable, or viable option for you and your family to use. It is possible that you already have an old garage or shed that just needs a little work done to it so that it can become functional again, or be repurposed for another use. Or perhaps you don't currently have any such structure in your garden but could consider building one.
People find many different uses for these structures from storage and workshops, to creating a separate home office, or even a cosy outside room to chill out and read in. Whatever it is that you decide to do, if you plan on making the structure a long term investment, and want it to last throughout all the seasons, ensure that you source and invest in quality materials so as to last and protect the contents inside.
Click here for a selection of high-quality materials that could be used for such a project.
Fill your garden with plants
Putting plants, shrubs, flowers, or even trees in your garden is a great way to make it an enjoyable place to be in. Not only will they make it prettier, but they will also create a place to help your local wildlife thrive.
There are many different types of plants that are active all year round, but you can also research when different plants flower, and create a seasonal schedule so that you have different things going on in your garden all year round.
Even if you have opted for a stone slab garden or astroturf, you can still incorporate flowers and plants into your garden through ways of either raised flowerbeds or even just plant pots dotted throughout the garden.
These are great alternatives for those who wish to have a little extra life in their gardens, without the hassle and commitment of having to care for an entire ecosystem.
Create a sheltered area
There are various methods you can consider when it comes to creating a sheltered area in your garden, all the way from putting simply a table with an umbrella in it, to installing decking with a dedicated sheltered roof above it.
These areas are perfect in all kinds of weather as they help to keep you protected from a lot of harsh elements, whether it is rain, wind, or sun.
Install outside attractions
Some people will add various attractions to their gardens to help them spend and enjoy more time in them. Two of the most prominent choices that many people go for are fire pits and jacuzzis.
The reason that people opt for these two is that both can be used quite comfortably all year round. When it comes to a fire pit you can use it to keep you warm when outside in the colder months, and it is a cosy addition to sit by in the summer evenings, not to mention you could even try to cook a few meals on it.
Jacuzzis are warm and relaxing so no matter what the temperature is outside, and especially if you have it located on some decking and undercover, you are likely going to be able to enjoy this outside attraction all year round too.
Maintain your garden
One of the most simple steps that you can take to being able to enjoy your garden all year round is to keep it well maintained. Whether you do this yourself or pay a gardener to keep on top of the weekly, monthly, and yearly chores. A little maintenance that is done in your garden can help it go a long way.
Whether you are trying to get your garden summer ready or prepare it for the winter months, there is plenty that can be done to help you enjoy your garden all year round. Be sure to take some, or all of these considerations and tips into account when you are planning what to do with your garden, so as to get the most out of it.
Got Something to Add?
We hope you enjoyed this article. Share your top tips for enjoying your garden all year in the comments section below.
Until next time, thanks for reading.
Helen, Nial, Lewis and Mason