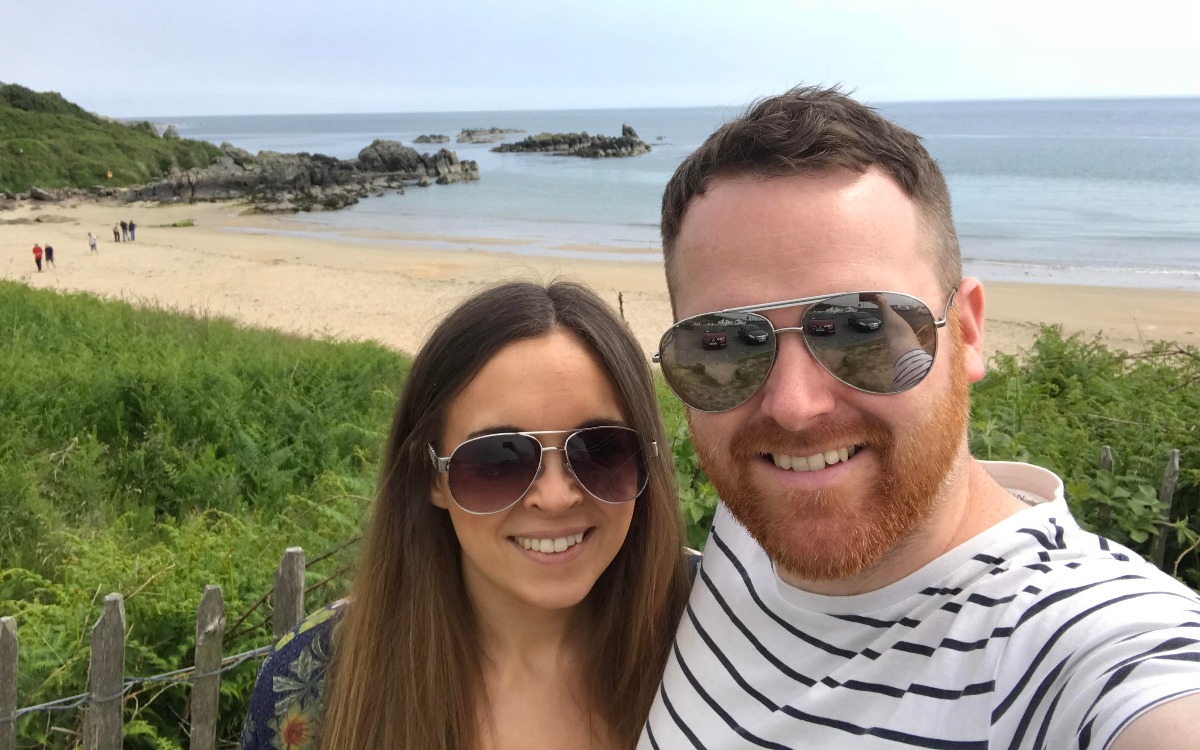 Our travels in recent times have had to go on the back burner due to our newborn and new home. As the end of another year draws even closer, we've been doing some thinking about some of the places we'd love to visit in 2019 and what our travel bucket list would be. Most of our travels of late have been around the UK & Ireland, and while we foresee this continuing to be the case, there are a few places we'd love to visit in the coming 12 months.
So far we have Madrid and County Clare confirmed for our 2019 travels. These are two places we have been to before, and we are particularly looking forward to getting back to Clare as it's arguably the nicest place in Ireland we've visited. You can read our guide to Clare here. Below we share five places we'd love to visit in 2019 (we say love to as it's unlikely we'll actually get to them).
Our 2019 Travel Bucket List
1. New York
Neither of us have been to the US before, and top of the list of places to visit is New York. Ideally we'd love to spend a few weeks touring USA but that might have to wait a few years until Lewis has grown up a little. For us, Christmas would be the ultimate time to visit New York, and with its many iconic attractions, shops and restaurants, we've no doubt a great time awaits when we finally reach the Big Apple.
Whether we make it in 2019 remains to be seen, but one thing is for sure, we will visit New York in the not so distant future. Other places in the US that we'd love to visit should we make a tour of it include New Orleans, San Francisco, Boston and Chicago.
2. Jersey
Okay, so this one isn't too far to travel but Jersey holds special memories for Helen and it's been a while from she has been there. It would be a first for us as a family, and with a growing foodie reputation, we'd certainly love to try and fit Jersey into our travel plans for 2019.
3. Malaysia
There are several destinations that we'd love to visit including Japan, Singapore and Vietnam, but top of the list is Malaysia. Kuala Lumpur is one city that will likely be on our bucket list every year as we've always wanted to visit the iconic Petronas Towers. The Batu Caves and Sunway Lagoon would also be high on our list of places to visit in Kuala Lumpur, while we're sure we could easily spend the day experiencing the Central Market.
The property search 2018 has some great accommodation options for Malaysia, whether you're planning a short-term trip or an extended stay. If you are planning a longer trip away, check out our article on 6 things to consider when going abroad.
4. Argentina
We know someone who spent almost two years working in Argentina. Hearing their stories of the country have made it quickly become somewhere we really want to get along to. In fact, they were a vegetarian when they arrived in Buenos Aires but left Argentina as a lover of steak – so tucking into an Argentine steak with a glass of red must surely be reason enough to head south. Iguazú National Park would be high on our list of places to visit if we ever manage to make it to Argentina.
5. Iceland
Last on our list is somewhere we actually think we could visit in 2019, with flights to Reykjavik relatively cheap throughout the year from Dublin. While we know Iceland itself can be a tad expensive, the friends that we have spoke to that visited the country had nothing but glowing reports. While the Blue Lagoon would be up there for places to visit, we'd likely just hire a car and explore Iceland at our own leisure.
We're huge Game of Thrones fans and we've visited all of the sites used in the show in Northern Ireland so we'd love to check out some of the most famous GOT Icelandic sites, especially Thingvellir National Park. While we're on the topic of travel and Game of Thrones, if we could add a sixth country to this list it would be Croatia. Again, we've heard so many great things and we'd love to tour the Balkans, and in particular Croatia, Slovenia and Montenegro.
What's Your Travel Bucket List?
Have you got a travel bucket list? We'd love to know what's in your top 5. Let us know in the comment section below or by connecting with us over on Facebook, Instagram or Twitter.
Until next time, happy travelling.
Helen, Nial and Lewis.