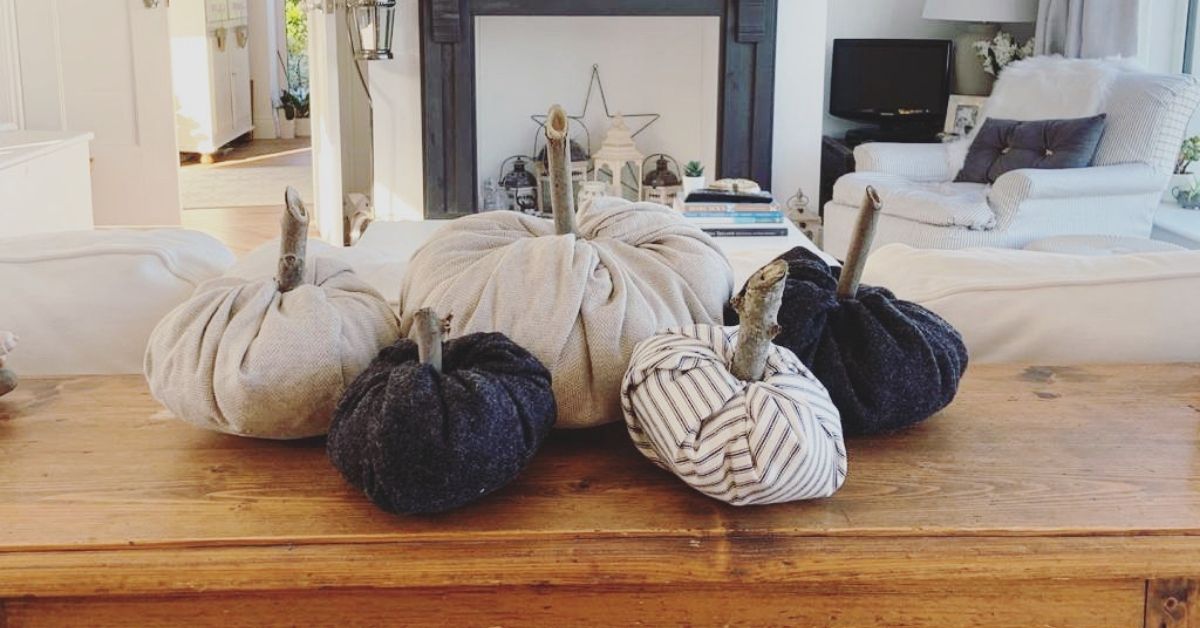 Halloween is one of our favourite times of the year. The autumn leaves are falling and there are wonderful colours around at this time of the year. It's also the start of holiday season as it moves from Halloween into full on Christmas prep within a matter of weeks. This year however Halloween is likely to be a touch different thanks to Covid and all the madness it's brought with it.
Halloween parties with friends and family, trick or treating and event firework displays are likely to be much less this year. Indeed, if like us you're currently in a state of lockdown, it's likely any such Halloween activity will merely be with your family.
With this in mind we took the weekend and created some easy craft decorations for your own Halloween party. These craft ideas will take no more than 60 minutes to make and are great for involving the kids in. We enlisted the help of our son Lewis who had an absolute blast making these with us. It's fair to say he's all systems go as far as Halloween excitement levels!
Check out our 3 Halloween craft ideas to make at home below. And when you're finished making these, here's an easy to follow spiced pumpkin & coconut soup recipe to try out for the family (if you get your hand on any pumpkins this Halloween that is).
3 Easy to Make Craft Decorations for your Halloween Party
1. Fabric Pumpkins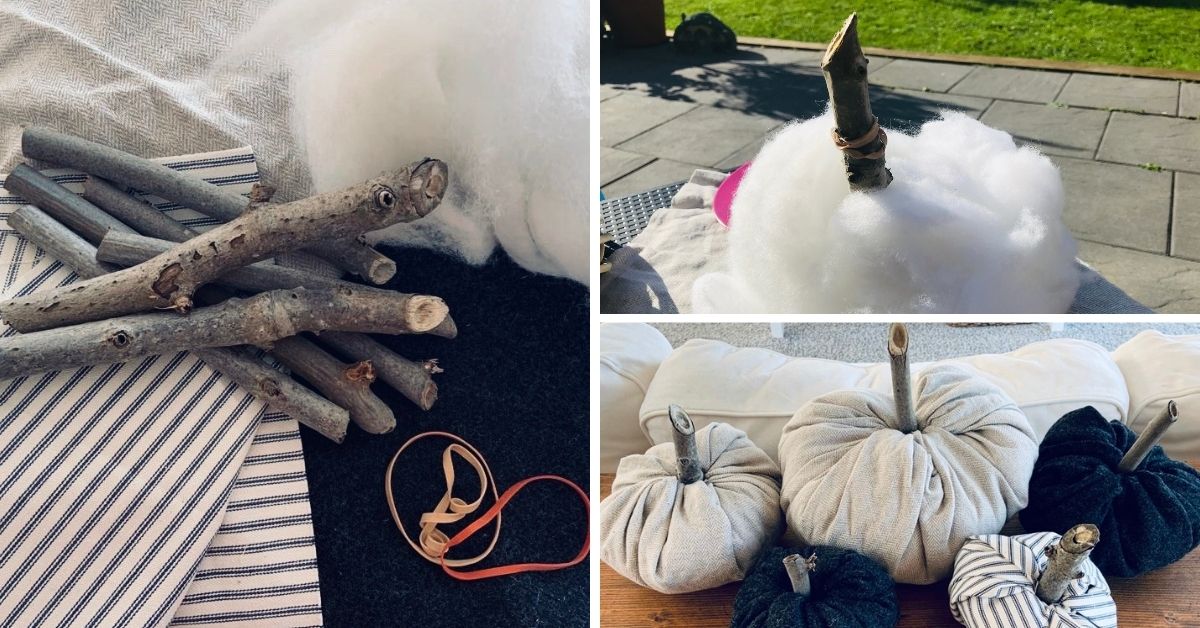 It's not Halloween until you have pumpkins on display, but lockdown and the limited access to shops could impact your access to getting your hands on pumpkins this year. So if you can't get your hand on pumpkins, it's time to get creative.
For these fabric pumpkins you'll need:
Fabric
Twigs or bamboo
Polyester stuffing
Elastic bands
Begin by loosely wrapping the elastic band around your twig or bamboo or whatever choice of stick you have for the pumpkin stem. You'll want to make sure you have a pretty thick elastic band as you'll be wrapping the fabric into it shortly.
Once you've wrapped the elastic band around your twig (2-3 wraps should be suffice), move to filling out your pumpkin. Grab your fabric and fill it with the polyester stuffing. Put the stuffing towards the centre of the fabric and wrap it around the base of the twig. From here simply roll it into a ball shape and begin to move your fabric up to cover the stuffing.
Begin to pull the fabric up, tucking it into the elastic band ensuring the band is tight and holding the fabric in place. Tuck all of the fabric into the elastic band so that no stuffing is appearing.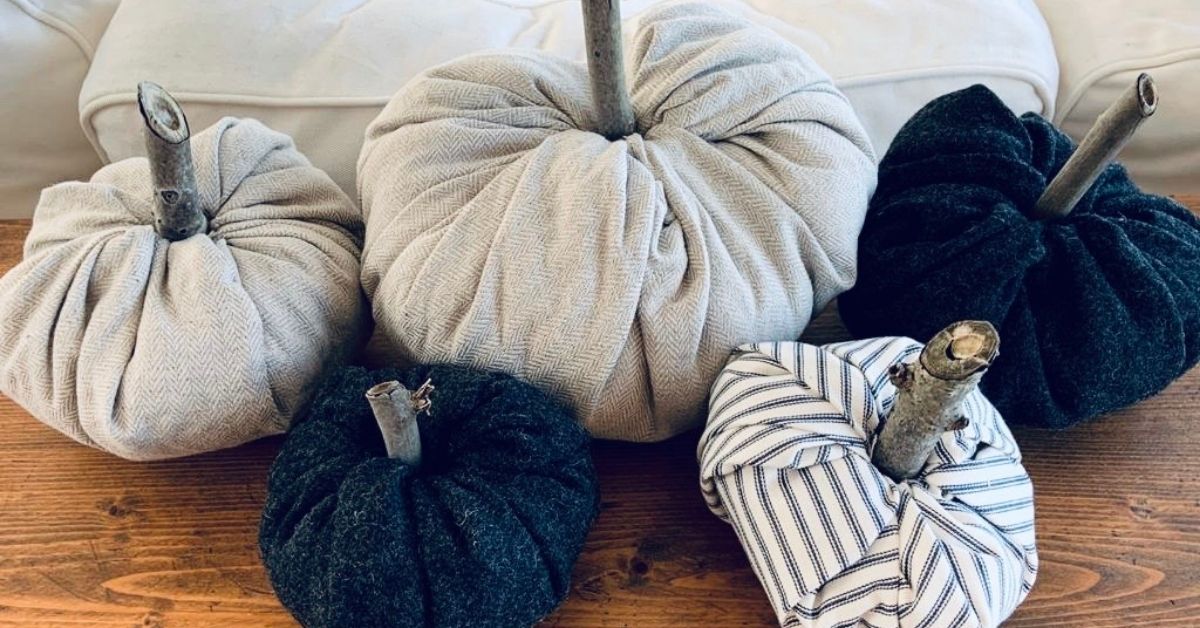 Now you should be left with a nice ball shaped fabric pumpkin with a twig stem. Use different fabric designs and textures to create a range for your home.
2. Terracotta Pots for Candles
Regulars to the blog will know we're fans of candles and regularly have them lit around the house, especially in the kitchen, bedroom and bathroom.
For these candles you will need:
Small terracotta pots
Tealight candles
Stencil svg images
Black marker (Sharpie pen)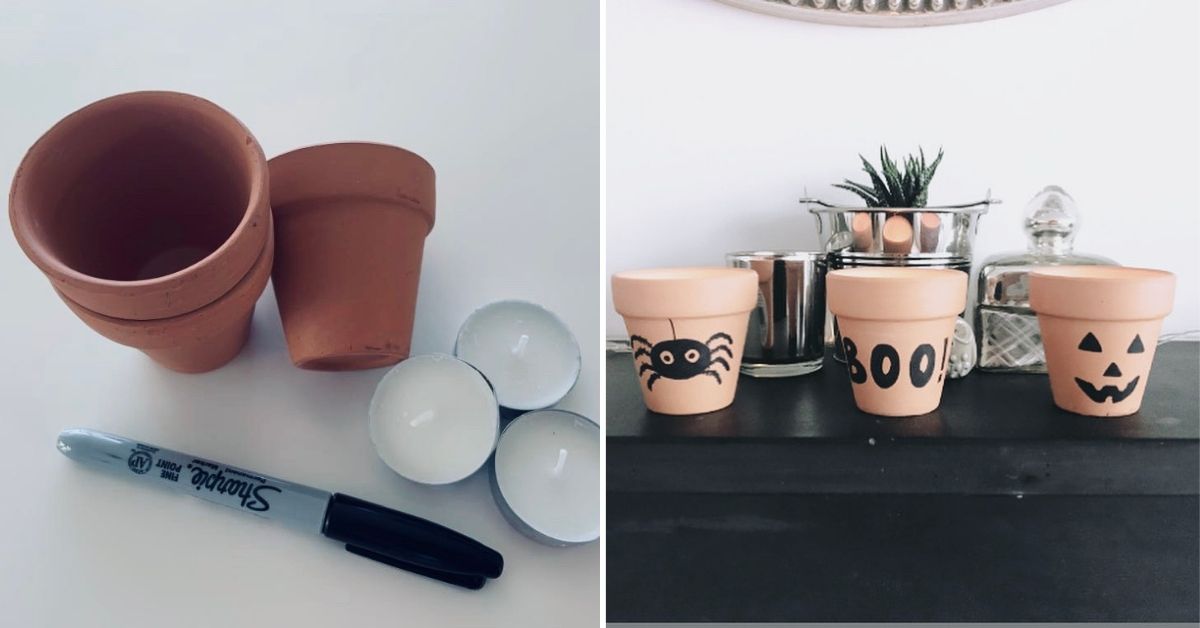 While you could use small glass jars or alternative candle holders, we feel the terracotta colour just adds to the Halloween look and feel so that's what we went for here.
Once you have your pot of choice, the next thing to do is print off a Halloween stencil – we got ours from a website called Design Bundles. Print off your stencil and cut out the images you want to use. From here trace around your pots and then colour in. Take your time colouring if using a permanent marker.
Once you have your design drawn and coloured in, pop in your candle and light. A selection of these will be great in the build up to Halloween night to help create the perfect ambiance in your home.
3. Spider Web Wreath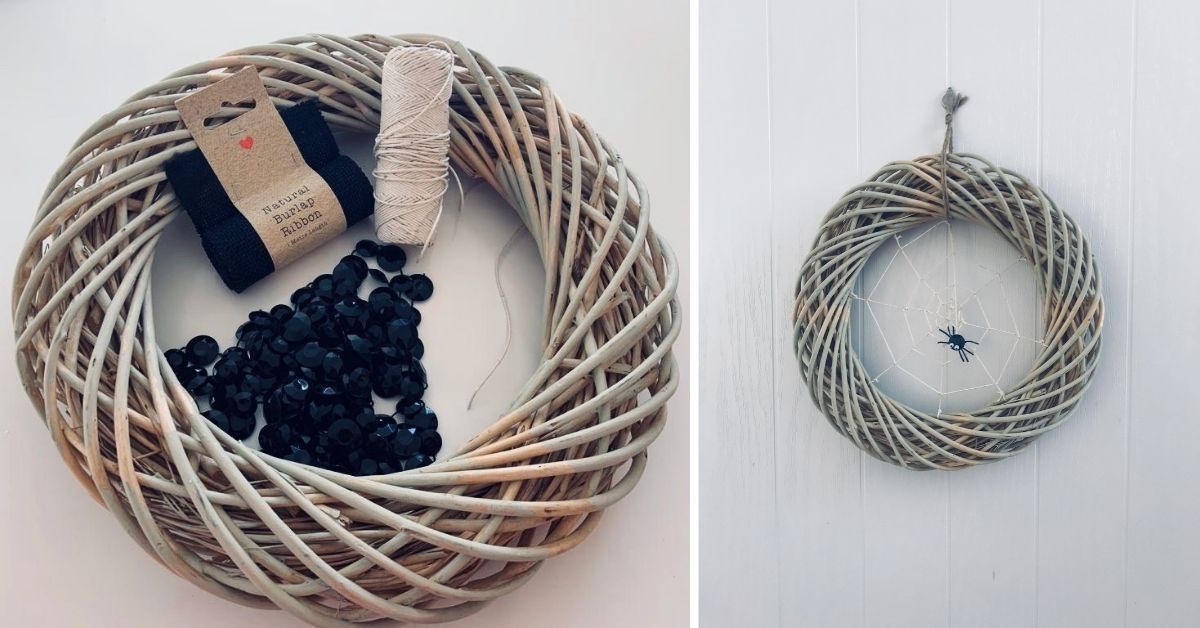 Homemade wreaths are something we make a lot during the holiday seasons, especially over the festive period. They are also something to get inventive with at Halloween, and this year we've opted for a spider web wreath.
For the wreath you will need:
String
Wire
Bead
Wooden wreath
Super glue
Weave the string into the wreath creating a spider web affect, ensuring the web is tight to touch. For the spider you will need a black bead and some black craft wire which can be easily picked up online on Amazon or eBay.
Cut the black wire into small spider legs and glue them to the bead which will act as the spider body. Add some googley eyes for effect and attach the spider to the string and there you have it – your Halloween spider web wreath is ready for your door.
Got Something to Add?
There you have it – three easy to make Halloween craft decorations for your home. Got any additional craft ideas? Share them with us in the comments section below.
Until next time, Happy Halloween.
Helen, Nial and Lewis.