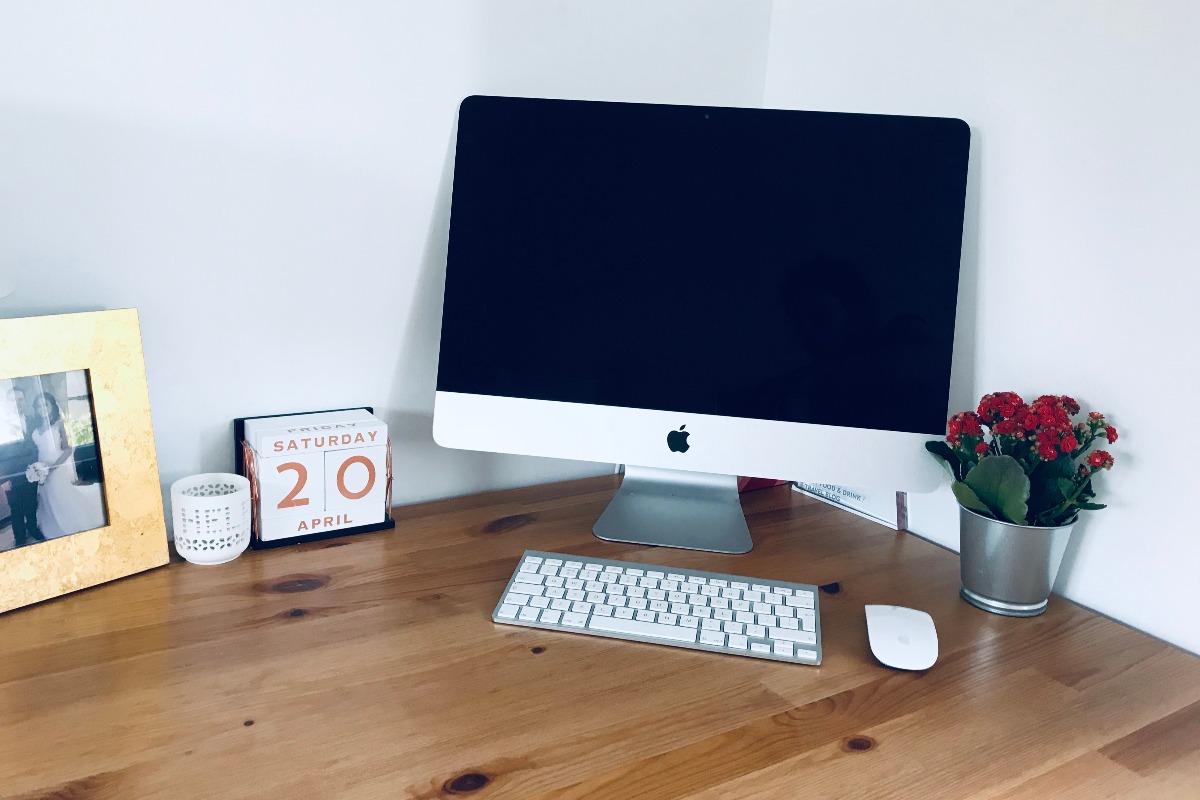 While I work on a 'normal' laptop and use Windows in my day job, by night I'm usually working away on the Mac to create content for this blog and do other bits and pieces.
If you're an avid Mac user you'll be absolutely convinced that Windows isn't right for you. Macs do seem to have it all. They're super stylish, they have a great operating system, are intuitive to use and just have everything you need to run your website, blog or just browse the internet on.
But are you getting everything you can from your Mac? Whether you're an old hand or a recent convert there are shortcuts that we all forget or were never taught. Below we take a look at some user tips and tricks from the Mac and how to save battery life when you're out and about.
Mac Shortcuts
That command key is everything and if you've made the switch from Windows you'll appreciate that the command key plus, C, V, or K has the same result of copying, cutting and pasting as your PC. But there are many more shortcuts and below are some of our favourites:
Command +
X: cut a selected item and copy to the clipboard
Z: undo the previous command
A: select All
F: opens the find window
M: minimises the front window to the Dock
O: open the selected item
P: print
S: save the current document
T: opens a new tab
There are literally hundreds more and plenty that you can find with just a little research, including how to use the snipping tool for Mac and other useful functions.
One of the great things about owning a MacBook is how lightweight and easy to carry around they are, making them the perfect tool for working remotely (and a favourite for many bloggers who are constantly on the go).
Whether you're working in your local cafe, enjoying a city break or on a long train journey, you may not always have access to a power socket. Here are a few tips to saving battery life while you're out and about with your MacBook.
Battery Saving Tips
If you've got open programmes or apps hanging around in the background shut them all down. It's easy to forget they're there especially when you're absorbed in work but they are an unnecessary drain on your precious battery life and an easy fix. Use your shortcut to close them down quickly and save power.
Another extra you won't need is your backlit keyboard. Sure, it looks great but it doesn't help you conserve energy and is another item to close down. Head to your settings and switch it off.
The same can be said for your screen brightness. When you're working in good light you won't need it on at maximum brightness so hit the F key at the top of your keyboard to bring the level down to a point where you can still see but it's significantly dimmer; your battery will reward you with a little more life left to offer.
Whether you're an old hand or a Mac newbie using one of these machines is a dream. Make your battery last longer with our top tips and save time and energy with shortcuts that get you where you need to be faster. Get that blog up and stay connected with the people who matter most to you.
Got Something to Add?
The Mac is just one of several tech items we take with us on our travels (view our recommended list here).
Are you a Mac user and fan? Do you have any tips to share? Let us know below.
Until next time, thanks for reading.
Helen, Nial and Lewis.