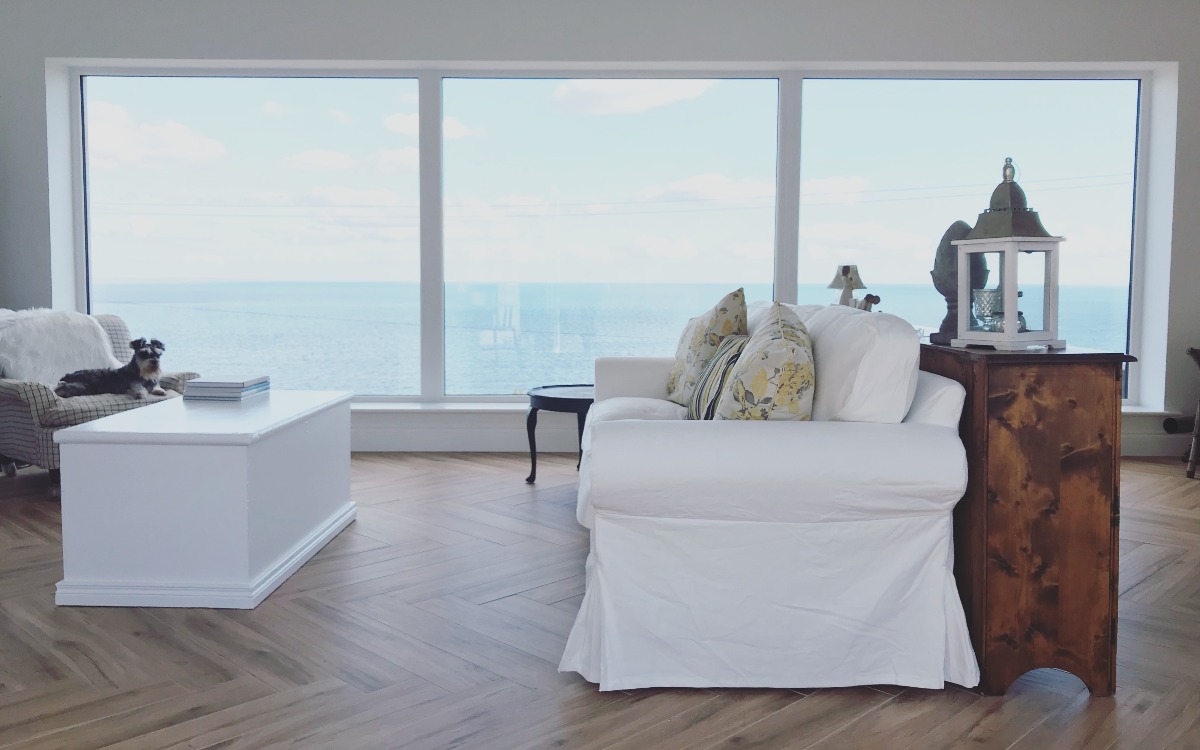 Have you ever walked into a room and thought, "this place feels so cramped!"? Many people feel this way in their homes. If that sounds like you, it might be time to start thinking about how to make your home appear bigger.
Here are five subtle ways to make your home appear bigger.
1. Scale Down the Furniture Proportions
Scale down the furniture proportions to make your space appear more expansive. Choose larger-scale pieces that can be easily seen from a distance and keep them at least four feet away from walls, with an empty area behind them for visual breathing room.
This will provide you with ample opportunity to have people in the room without being too close to one another. If you have a room that you primarily use as storage, such as a den or office, it can get scaled down to the size of an average bedroom.
Begin by choosing furniture pieces that are larger in scale, such as sofas and chairs. Then, for your dining room or kitchen, choose a table with an expansive surface area to provide more breathing room for people seated on the sides of the table. You should also consider making your kitchen appear bigger with tiles.
2. Clear the Pathway
Clearing a pathway can make space seem more significant by increasing its distance to your point of view. However, it also makes it easier for anyone entering or exiting the room to move around, and if you have open floor plans, this is an easy fix that will work wonders in any area.
Simply removing clutter from a walkway not only makes space seem more spacious, but it also makes it easier to get around.
3. Seek Furniture That Shows the Floor
The floor is what creates the illusion of space in a room. However, when furniture covers up this area, it limits the size and scope of your home. If you are experiencing an issue with getting enough light into specific areas, try moving around some of your larger pieces.
Get them out from under doorways or windows that don't provide adequate light for reading or working. For those who live in small city apartments where square footage can be at a premium, find sturdy tables capable of doubling as storage (as well as a workspace) by adding shelves underneath.
4. Add Mirrors
Adding mirrors to a small space tricks the mind into thinking there's more than what is there. The reflection of such items creates an optical illusion and provides that impression of size.
Mirrors can get incorporated in many ways and one popular technique involves lining them up on opposing walls across from each other.
5. Paint it White 
It is no secret that colours can affect how space feels, but this isn't the only factor. The brightness of the room matters too. You want to make your home feel airy and spacious with light-coloured walls!
Paint it white if you have any wall surface that gets lots of natural light throughout the day. This will maximise its size because guests won't get blinded by sudden changes in luminosity when they walk into a high-lit room.
So, there you have it! Subtle ways to make your home appear bigger. Of course, there should also be other more significant changes like knocking down walls or adding a mezzanine floor if that is what needs to happen! Hopefully, these tips will help you, and happy designing!
Got Something to Add?
Use the comments section below to share your tips for making your home appear bigger.