Having a balanced positive home environment is important for everyone to grow individually and as a family unit. If at times you find it can be difficult to keep on top of maintaining a vibrant and bright home, here are a few ways that help give ideas on how to do this without taking drastic measures to achieve it.
A positive home vibe that allows the family be themselves and to love the home is the best place to be.
Let There Be Light
Being out in the sun has great health benefits but what about when you are indoors? Getting extra light doesn't always mean needing to have more windows but it might include utilising the windows differently to get more light inside.
Having net curtains and some types of blinds can really block out vital light which can make spaces in the home look smaller. Allowing lots of light into your home can also help attune focus on projects or chores. Alternatively on the evening, choosing the right brightness of lamp can create a cozy atmosphere.
Home Air Flow
Stagnant air gathers in everyone's homes from time to time and it happens due to poor air circulation and air quality. To help bring a breath of fresh air indoors, avoid sickness and remove potential toxins, be sure to open your windows and doors for at least 30 minutes on average. This will also help shift dust thats has settled and for those that suffer with dust allergies, this will benefit you along with patting curtains down and polishing sides.
Get Rid Of Old Clutter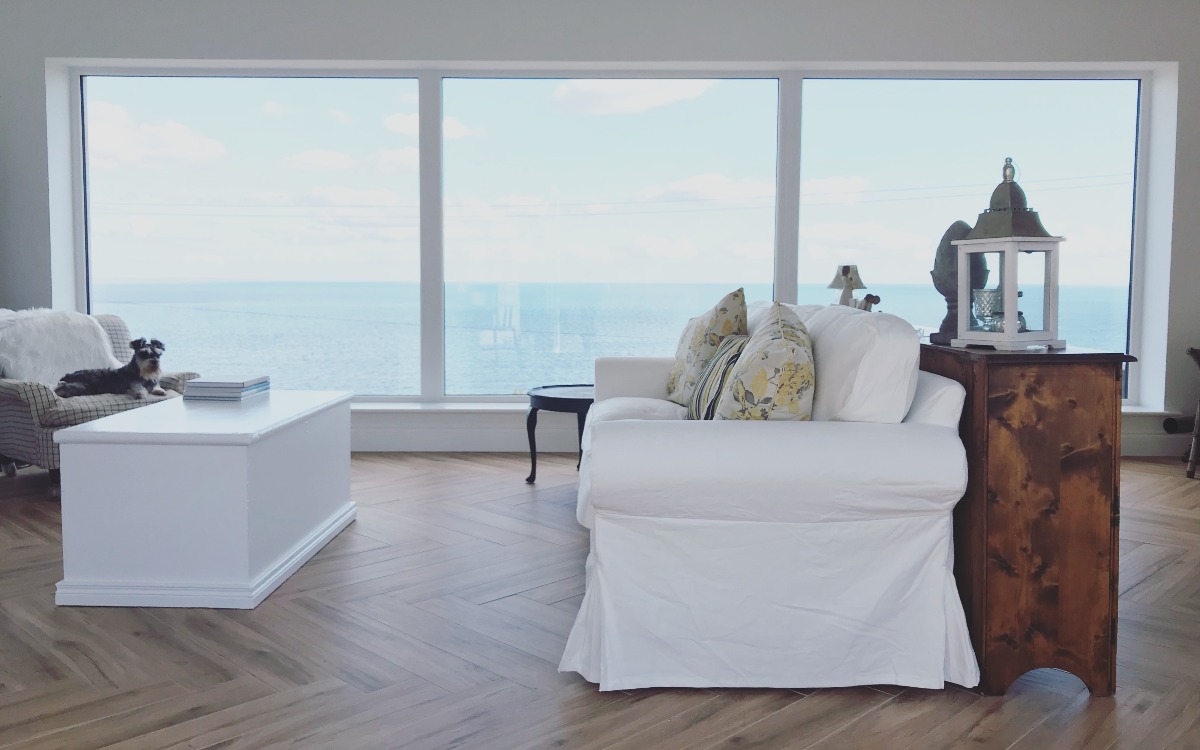 It is one thing arranging clutter and putting items in their place, but what happens when clutter and junk really does not have a place in the home? It's time to get rid of things.
There are certain mental health benefits to decluttering your home, as a cleaner home can have a positive effect on the mind and body. However, for the environmental feel of the home, it can also bring a state of order and positive flow. If you are in thinking of changing a whole room in the house a house removals company will be able to assist you with what you want to throw away.
Choose Calming Colours
Psychology tells us that colours have somewhat an impact in how we decode our surroundings and can change our mood. Not only do colours bring personality to the home but also can alter the state of mind of someone by projecting the colour frequency on to them. If you are thinking of redecorating any part of your home, have a look at what colours are available to use that can boost numerous potential benefits.
Invest in Plants
Bringing natural green plants into the home can increase oxygen levels and promote a healthy environment for all people including children and animals. Because of the benefits of indoor real life plants give (not the synthetic kind), they are considered as being functional decorations.
Indoor plants vary in size and precautions might need to be taken with them if you own free roaming pets that might want a snack and nibble on them.
Why not share any ideas that you found that made your living space more bright and positive!
Until next time, thanks for reading.
Helen, Nial and Lewis