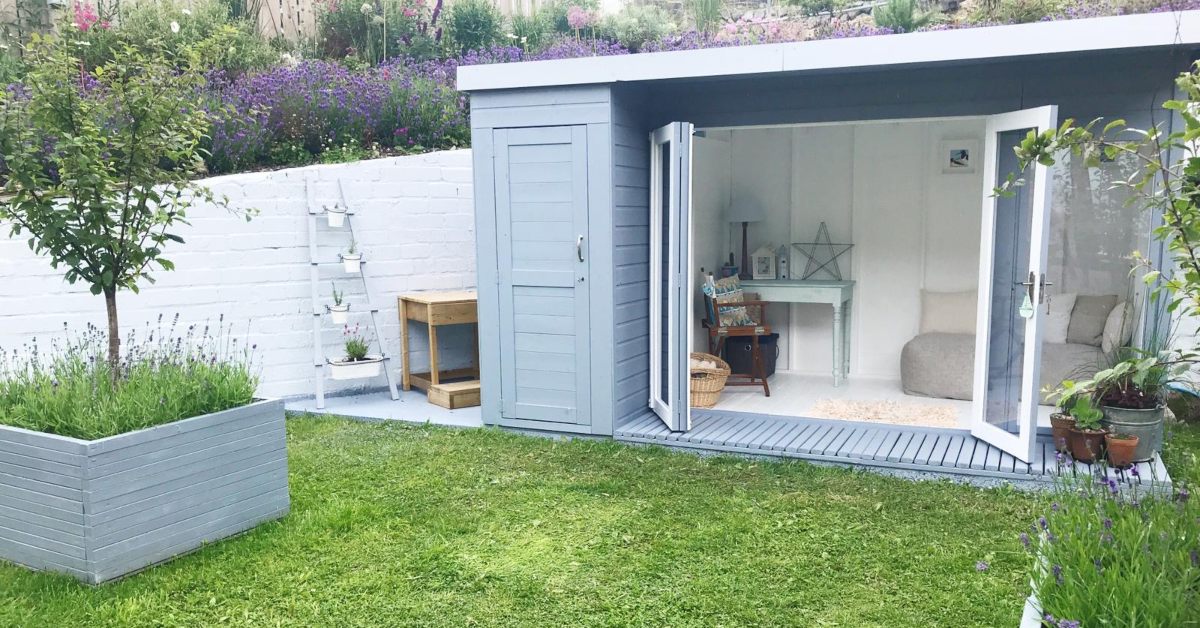 No matter what kind of outdoor space you have, if you have a family, then you will want to make the most of it. No matter the season, getting outside for some fresh air, to explore nature, to plant things, and to just play, are all really important for children.
So whether you just have a balcony space or have a large garden to play in, you can make the most of what you do have. Here are some steps to help you to make your outdoor space as family-friendly as possible.
Get children involved in creating the space
When your children are involved in the space that they are making, such as helping to install some decking or jet washing the patio, it helps them to have a sense of pride in the space.
When they love the space that they have, they'll want to be outside in it so much more. Of course, make sure that the tasks for them are age appropriate, but getting them involved in the design of it gives a real sense of ownership.
Think about storage
No matter what size space you have, you can create a space that works for your little ones. However, you're likely to not want to have an abundance of outdoor toys or things like a water table outside all of the time.
That is why thinking about storage for toys can help. It will help to keep them cleaner as well, which is always a good thing for children.
Level the ground
If you have a yard space that is there to use, then it is a good idea to make sure that you have it as level as possible. Children out there kicking a ball won't have much fun if it just rolls away from them all the time.
If you don't have a flat patio space, then talking to patio installers can be a good idea too. This will help to have a space to play games, ride bikes, or have other kinds of play on a surface that is flat and even; a must for little ones.
Get planting!
An outdoor space is always going to look much better when there are plenty of plants and shrubs out there. Not only can it help with privacy if you are overlooked, but it can help to add some color.
Planting fruit and veggie plants is fun too, as it helps to teach children important lessons about food and gives a good reason to get outside to check on the plants and to water them.
Have something for everyone to enjoy
All of the family will be different and want to get different things from their time outside. You might have active toddlers who could benefit from a climbing frame or a trampoline if you have the space for it.
You might have teenagers that want to read and chill, which is where some lounger chairs or cushions could come in handy. You might like to eat al fresco and entertain guests outside which is why a table and chairs could be ideal. Just make sure that there is something for everyone.
Got Something to Add?
Have you created a family-friendly outdoor space recently? Let us know what you did and share your top tips with us in the comments section below.
Until next time, thanks for reading.
Helen, Nial and Lewis.