The average family home is busier than ever these days, no thanks to Covid and the endless lockdown scenario we seem to find ourselves in. The need to inject a sense of calmness and tranquility into the home environment is becoming more important by every passing week.
This can sound like a daunting prospect, right? But creating a home environment that allows for some calm and tranquility to be restored doesn't need to be daunting. It's somethin we've worked on quite a bit over the past months, especially with a toddler and dog on the go! Below we share 6 things to consider to inject a sense of calm in your home.
1. Focus on bedding
A peaceful night's sleep is an essential first step to building a relaxed home life. After all, this one update can improve one-third of your day. New pillows, sheets, and duvets will provide the strongest foundation to build upon. When supported by smarter evening routines, such as avoiding blue light screens for an hour before bed, and getting to sleep before midnight, you will see telling results in no time.
We'd also recommend injecting some calming colours in your bedroom, either through your bedding itself or with cushions, throws or event paintings. Neutral colours in particular can be really calming, while lavendars, light pinks and purples, and even sea blue can all help. Learn more about calming bedroom colours here.
2. Declutter
An overcrowded home can make you stressed, especially when everyone is at home. You can quickly begin to feel like space is at a premium. With the extra downtime you may now have, there's never been a better chance to take stock of your home and reduce the clutter.
Check out our guide to decluttering for some inspiration. Your garage, an outdoor shed or a storage facility can all be used to house items that you don't want to throw out but are currently taking up too much space in your home.
3. Boost the security
If you want to feel relaxed inside your home, knowing your safe inside your home at all times is a big help. Increased security can be achieved through the addition of CCTV cameras, alarms, and other advanced home security features.
This added security can often put your mind at ease at night time, ensuring you have a good sleep and start each day in a calm mindset.
4. Use all senses
When thinking about the idea of adding tranquility to the home, most people think solely about what they see. However, creating a fragrant home can make a world of difference to the vibe and your overall feelings towards the home. We always have scented candles lit in our home, especially when it comes to dinner time and bathing.
A defuser can also be a great way to create an aroma that relaxes you, while in general having nice smelling items around the home, like fresh fruit or fragrant flowers just helps create a nice ambience.
5. Add function and purpose
Now more than ever, it can feel like you're asking too much of your home environment. So, it's vital that you give every room a purpose. Turning a guest room into an office, for example, can relieve the pressure elsewhere. As for adding function, slow cookers and other appliances that can help you get back some time during the week can just play a big part in creating a sense of calmness in your home.
If you're planning in investing in a slow cooker or already have one, check out this slow cooked pulled pork recipe.
6. Create spaces to relax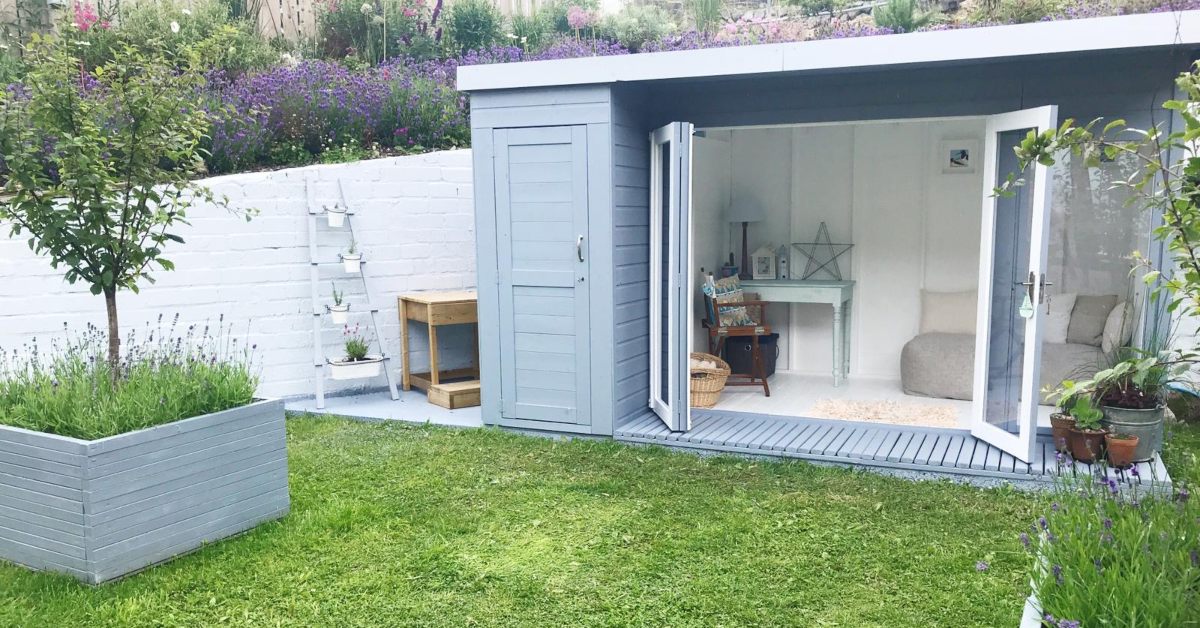 Even when you get the other items under control, there will be times when you feel stressed. Whether it's a spa-like bathroom or a designated space in the garage to do yoga, try to create areas in your home that you can go to relax in. For us, we took this outside the home last year and invested in an outdoor den of sorts. It provides the perfect space for us to relax in, while also acting as a great entertainment area in the summer months.
Got Anything to Add?
We hope you find these suggestions useful but as ever, if you have any tips of your own to share, please add them in the comments section below.
Until next time, thanks for reading.
Helen, Nial and Lewis.