Many of us reach a point where we feel like we may have outgrown our homes. If you're tired of waging war on endless piles of stuff or you feel like you've run out of room, there are some simple ways to create more space around your home.
Here are three things to consider:
1. Decluttering
The first step to take when space is at a premium is to have a clear out. Many of us hang onto things that we will never use again or items that we've forgotten even existed. If you're a self-confessed hoarder or you've got too much stuff, it's a great idea to plan a decluttering mission.
Work your way through every room in the house and set out piles of things you want to keep, donate, sell or take to the tip. Decluttering can help you create more space and it's also hugely cathartic.
2. Storage Solutions
Investing in storage solutions is a simple way to free up space and make tidying up much quicker and easier. There are several options you can choose from, including free-standing tubs for toys, open shelves for books and ornaments, pigeon-holes for CDs, DVDs, frames and decorative accessories and wall-mounted units for plants, jars, records, vases and candles.
You can also use practical storage solutions like hooks on the backs of doors to hang coats, scarves, hats and umbrellas and drawers under the bed to store towels, bedding and clothes.
Wall-mounted shelves and units are ideal when floor space is limited and versatile pieces of furniture like TV units and side tables with drawers, shelves or cupboard sections are perfect for maximising space in living rooms.
If you have stuff that you're keen to keep but you don't have room to display, or the style doesn't match the theme of the room, for example, you could consider using a self storage facility.
If you have beds, sofas or outdoor furniture or your loft is full of pictures, for example, you can use a storage unit to keep your stuff safe and free up space at home.
3. Longer-Term Projects
If you love your home, and you don't want to move, you might be thinking about how you can make your house work long-term. There are options to create more space, including converting an attic or basement, extending or adding a garden room.
Loft rooms make great bedrooms and workspaces while basements are ideal for spacious kitchens, playrooms and games rooms and home gyms. Extending can provide you with extra living space if you have sufficient room outside. If this is not an option, adding a garden room is a fantastic option.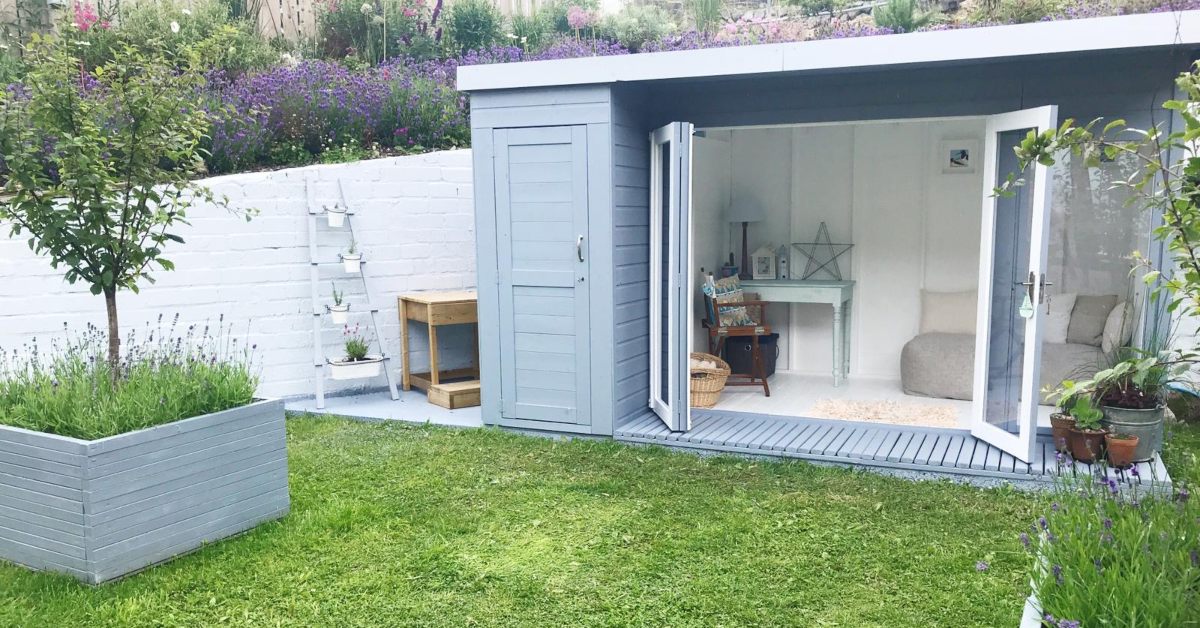 Garden rooms can be used as offices, gyms, bars, creative studios or social spaces to hang out with friends or relax. If you are thinking about any of these projects, it's beneficial to set a budget and to compare several quotes before you make a decision.
Many of us have found that space has been at a premium over the last year. With more and more people working from home, it's hugely beneficial to find ways to create more room. Investing in storage, decluttering, moving stuff to a storage unit and considering longer-term projects could help you design a more practical home.
Got Something To Add?
Share your thoughts with us in the comments section below.
Until next time, thanks for reading.
Helen, Nial and Lewis