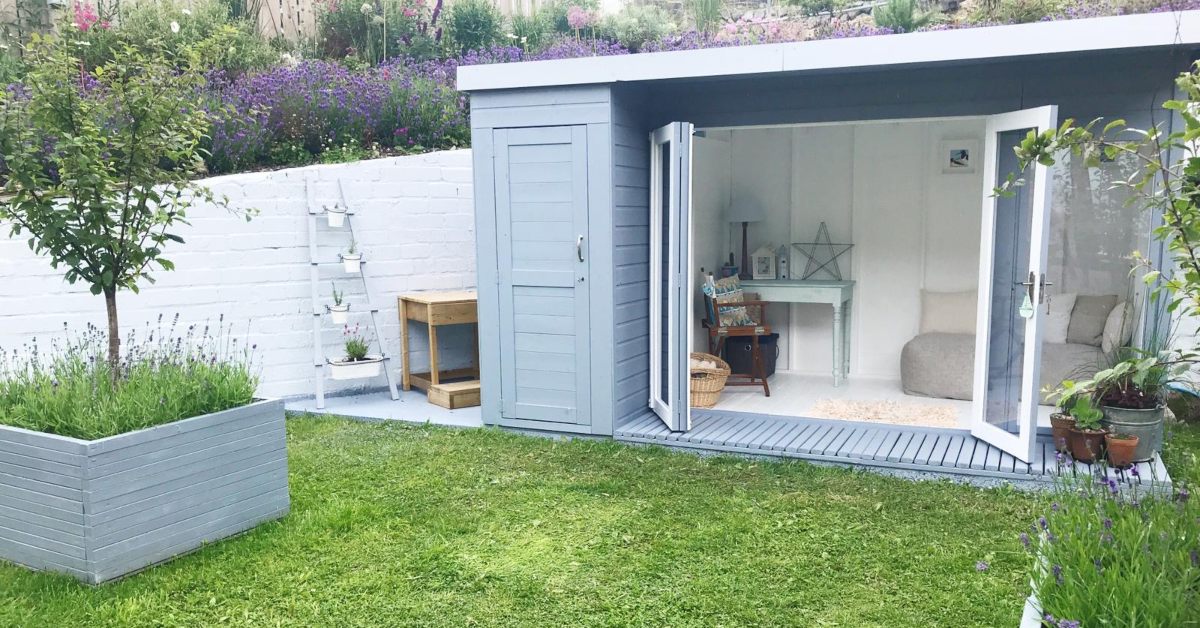 Once again we're all back into a national lockdown. While this can seem very stressful and constraining, it doesn't actually have to be a tough or negative experience. After all, it's something that is happening and there's not an awful lot that we are able to do about it.
So we're all in for spending a bit more time at home for the foreseeable future. And this is often why it's a great idea to take on a new project – and DIY can be the perfect option. If like us you've got a bit of a DIY bug during the previous lockdowns, here are five ideas to get your creativity flowing for the next few weeks!
1. Get Your Paint On
To start with, maybe you want to pick up some paint. One of the quickest ways to transform a room is to grab a new paint colour and get to work on the walls. So, maybe you'd like the shake up some of your interiors with a new colour scheme? Grey and yellow is a combination to consider this year, especially as they've been named as the pantone colours for 2021 (well, ultimate grey and illuminating). Learn more about the 2021 pantone colours at pantone.com.
2. Time to Accessorise
You might even want to go one step on from that and think about sprucing up some of the rooms with new accessories. It can be as simple as changing some throw cushions in the living space or adding new lighting to the bedroom. But these little DIY touches can really change the look of your home.
We've started 2021 by adding some new cushions to our living space and some new paintings around the home. Small changes which can make a big change to a room.
3. Redoing An Entire Room
Maybe you want to go one step further than that? It could be that you want to be able to really shake up an entire room! Sometimes, sprucing and changing the paint isn't enough. Or, you may find that you actually want to be able to redecorate the whole room.
Sometimes, when you start the sprucing process, it inspires you to keep going. So why not take a look at different flooring options or getting a new modern console table to help you change the space? It can be fun to have a whole room to work on as a project.
4. Furniture Restoring
From here, you may then want to think about the furniture restoration that you can do. You may find that you have some old bits and pieces lying around – and it could be that you'd love to give them a new lease of life?
Or maybe you want to get into restoring old furniture and do this around the house? Upcycling old furniture is something we do a lot, and indeed we have a lot of restored furniture in our home as part of our self build. Take a look at what furniture pieces you have lying around your home or garage that aren't being used and see if you can breath some new life into them.
5. Full Renovations
Or maybe you really want to just get stuck into some much bigger renovations? When that's the case, you may find that you want to plan this out first. When it comes to bringing your home alive, you may want to take it room by room.
Ripping out different parts of the house and starting again can be such a big job but it can also be fun to do too. As long as you know what you're going to do, you've got the funds in place, and you're able to be patient while it happens, this could be the perfect lockdown project to work on.
Got Something to Add?
Have you any DIY tips for lockdown 3.0? Let us know in the comments below.
Until next time, thanks for reading and stay safe.
Helen, Nial and Lewis.