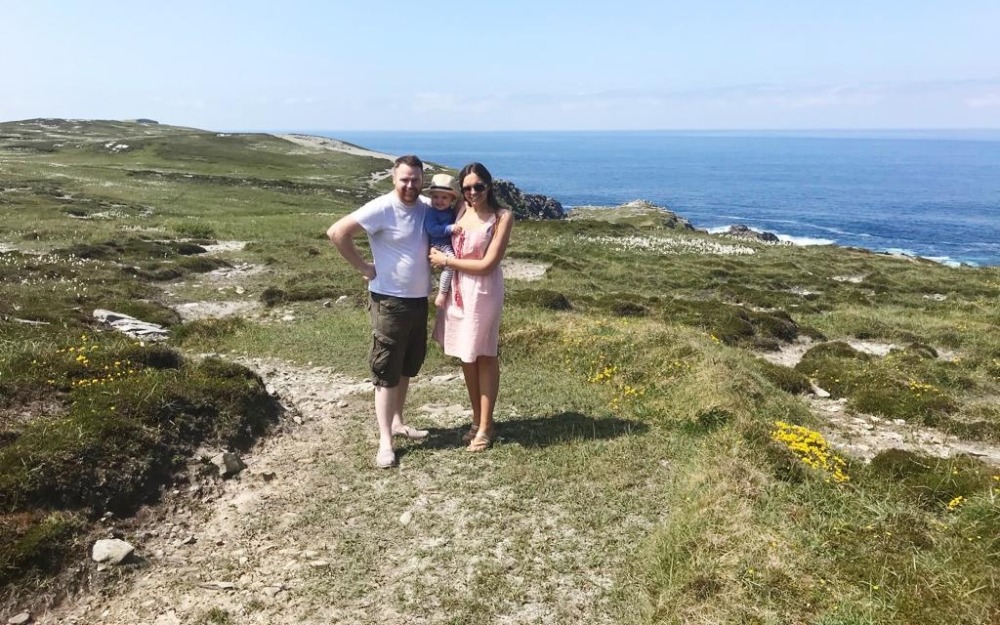 We love spending time as a family and getting out and doing things with Lewis (and Bailey), but work, chores and other activities can often get in the way and impact on the time you have together as a family.
The weekends can often whizz by in a blur and before you know it your whole routine starts again. We all know that quality time as a family is important but we can all be guilty of getting a little lost in daily life and forgetting about what really matters.
Hobbies that the whole family can be part of could be the way forward, but what can you do? Here are a few things to consider.
Create Family YouTube Videos
The digital world is really embracing our lives right now, so why not enjoy it as a family? There are many families on YouTube creating family videos. They could be memories from holidays or days out, or specific games that you play as a family.
Videoing the content and then uploading it to your channel means that you have everlasting memories, but also people can view it and take pleasure from it. Many YouTube families have gone on to make money from this, and it can be a creative outlet that all of the family could enjoy.
We have created some food and travel videos for Pikalily but nothing yet as a family, however this is something we'll probably look at doing as Lewis starts to get a bit older. Check out the Pikalily YouTube channel to view our videos.
Embrace Your Love For Animals
Maybe your family is like ours and has a love for animals, and this can be embraced in so many different ways when it comes to a hobby that you can all enjoy. For us, this often means heading up to our back field and spending some time with our pony, donkey and horse. It really puts a smile on Lewis's face.
Indeed, many families have a passion for horse ownership, and could even own a horse or pony. Some even take it one step further and consider breeding them, and if this is something that appeals to you, check out some of these horse breeding courses online.
You could also look at hobbies to do with smaller animals. Perhaps you could enjoy long walks in the park with the family dog or head along to local dog shows – these are always enjoyable. One thing we really enjoy doing as a family is visiting the zoo and local petting farms.
Weekend Bike Rides
Biking is one sport that the family can all be a part of, and it can be a great way to use up some time at the weekends. We're blessed where we live here in Newcastle in the heart of the Mournes to have some of Ireland's best bike trails on our doorstep.
Castlewellan Forest Park, Kilbroney Forest Park and Tollymore Forest Park are all less than 20-minutes from our home, and each offering a range of bike trails for the family to enjoy. If you're planning a cycling holiday around Northern Ireland, be sure to check out cycleni.com for some inspiration.
Some families may combine their love for biking with things like camping, where you can take the bikes with you and explore different parts of the country.
Hiking and Geocaching
Much like biking, hiking can also be a great way to spend the weekends or to combine it with other family activities like camping. Many families can set out on a hike and really enjoy the countryside and views.
However, you can also add to it by looking at geocaching. This can often be done via a smartphone application that you download, and then your area will be highlighted with hidden treasures and things to find. This can be the perfect family activity and again has very little cost involved to do it.
Get Cooking
One of the biggest hobbies we enjoy as a family is cooking. Whether it's baking together or making soups and stews, we love to cook together in the kitchen. This also has the added benefit of introducing Lewis to ingredients and the cooking process from a very early age.
You can view some of our easy to follow recipes here.
Exercise As A Family
Regardless of your age, exercise is a great past-time to enjoy in the family. This can be anything from going for walks or jogs together, to getting out in the garden and playing football, or doing some core exercises together.
Swimming is another great activity to enjoy as a family, and something that is really good to introduce to kids at an early age. With Lewis just recently turning two, our main family exercise is chasing him around the house and playing with him in the garden, although we do try to introduce some dancing in the house. He certainly keeps us active 🙂
Got Something To Add?
Let's hope this has inspired you to enjoy some new hobbies with your family. Do you have hobbies you enjoy doing as a family? Let us know your favourites by commenting below.